VIRTUAL CULTURAL SHOW – 2 DAYS
The Cultural Show at this year's convention will be unlike any show you've seen in the past; performances won't be just another dance performance but rather a full-blown production! While there will still be dance performances, we will also be featuring unique talents, fashion, singing, and much more. And for the first time ever, the JAINA Convention Cultural Show will feature performers from around the world.
RANG DE SANSKAR
Rang de Sanskar is the story of a Jain family with three brothers and their children, raised in modern society in Kenya and America. The vast difference in attitude between the parents and children creates a humorous rollercoaster ride! In the end, Sanskar shows it's Rang, and the kids find a way to achieve their goals.
Watch the World Premiere of this high-caliber, humorous Hindi drama with famous actors & an immense cast exclusively at JAINA Convention 2021!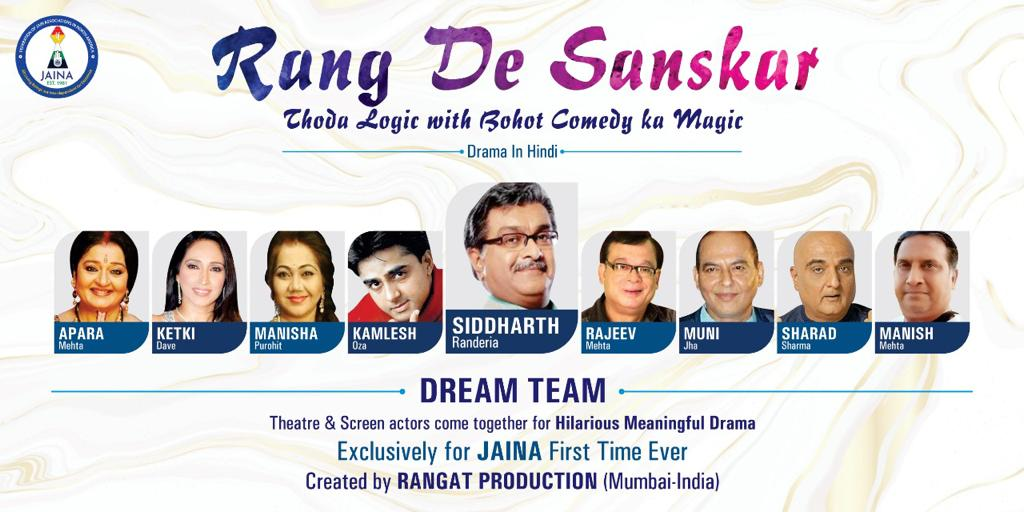 Sunheri Yaadein
Join us in celebrating JAINA's 40th Anniversary with Sunheri Yaadein, a custom-produced Bollywood Concert. Sunheri Yaadein will take us on a journey exploring 40 years of Bollywood music.
JGT ( Jains Got Talent )
Jains Got Talent is a one-of-a-kind event at the JAINA Convention. It offers attendees the unique opportunity to showcase their talent in front of the entire Jain Community during the JAINA Convention this year. Of course virtually this year at Global Level!