We have Yoga sessions by four teachers. They are as follows:
Bijal Doshi (6 Sessions) – July 1 to July 6 – 8am to 9am Pacific Time
Priti Khara (2 Sessions) – July 3 and July 4 – 7am to 8am Pacific Time
Shantilal Parakh (3 Sessions) – July 2 and July 3 – 9am to 10am Pacific Time And July 4 – 9am to 10:30am Pacific Time
Ajay Jain (1 Session) – July 6 – 7am to 8am Pacific Time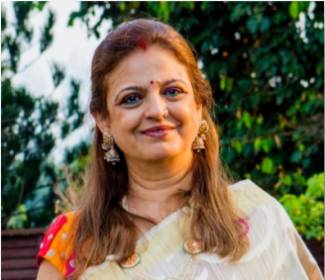 Bijal Doshi is an internationally recognized and esteemed Yoga Exponent, Entrepreneur, Trustee, Jeweller, Philanthropist and Office Bearer in several Women's Organizations. She is the President of WICCI, National Yoga Council. Ever since she started teaching many health & wellness specialists, Clubs and corporates have sought her insights and expertise. Her patronage includes celebrities and a wide online following. Bijal's Yogdivine Bollywood yoga dance video has crossed 1 MILLION VIEWS on YouTube. Bijal is known for her passion for originality, unique approach, and inspirational styles that embodies physical, spiritual, and mental strength. Pranayam sequences and integrated lesson plans, including Therapeutic Asanas and Ashtanga flow are regularly Demonstrated to her students.
Sessions by Bijal Doshi of YogDivine.com
1. Introduction to Yoga and Pranayam (Breaths of Glory)
A PowerPoint presentation followed by Pranayam in Daily Life.
Thursday 1st July, 2021 from 8 AM – 9 AM
2. Therapeutic Yoga
Asanas for reversing health problems with Breath control and Awareness.
Friday 2nd July, 2021 from 8 AM – 9 AM
3. Sun-Salutations / Suryanamaskar with Mantra chanting
A guided sequence of twelve asanas resonating the breath with sun mantra chanting.
Saturday 3rd July, 2021 from 8 AM – 9 AM
4. Bollywood Yoga
A sequence of asanas blended into graceful movements on Bollywood medleys.
Sunday 4th July, 2021 from 8 AM – 9 AM
5. Yoga with a Twist & Pranayam
Between one breath and the next is life. A session not to be missed.
Monday 5th July, 2021 from 8 AM – 9 AM
6. Meditation: The Jain Way
The goal of this session is to bring a fusion of observing thoughts via Ashrav, Samvar and Nirjara through Chakra meditation.
Tuesday 6th July, 2021 from 8 AM – 9 AM
My name is Priti Khara.
I live in Los Angeles.
I am in the fitness world for last 30 years.
I am a Life Coach.
Are you feeling lonely?
Have you smiled today?
Would you like to lose weight?
Are you ready to unburden yourself and ready to Forgive?
Come join me for a Total Mind and Body Rejuventing experience. I will hold your hand and help you Internally and Externally to get you strong and confident.
We will warm up with Garba
Exercise with Pilates and Yoga Asanas.
We will do some internal cleansing thru Pranayama.
We will wind down with Forgiveness Affirmations
Sessions by Priti Khara
1. Saturday 3rd July, 2021 from 7am to 8am(PST)
2. Sunday 4rd July, 2021 from 7am to 8am(PST)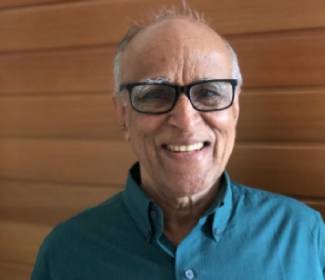 SHANTILAL D. PARAKH is an internationally-known yoga teacher, reflexologist, metaphysician and healer. He served for many years as the Vice-Chair of the International Mahavir Jain Mission Canada, having been appointed directly by the Chair and Founder, Acharya Sushil Kumar. Though he was educated in the sciences from IIT Bombay, he has been practicing yoga for over 50 years and has been reading palms and working on the hands and feet for over 45 years. Shanti has also won championships in Hatha Yoga.
Introduction
All tīrthaṅkaras of all eras engaged in yoga and meditation, through which they attained kevalajñāna and ultimate liberation. Āsanas, prāṇāyāma, mantra, and dhyāna are all part of the integrated system of Jaina Yoga. There is only one true purpose to Jaina Yoga – to reduce or remove physical limitations so that we can sit stably, undisturbed and uninterrupted, for increasingly longer periods of time in sāmāyika, pratikramaṇa, pūja, or dhyāna. By practising Jaina Yoga, we remember the Tīrthaṅkaras, are continuously inspired by them, and can make progress towards reaching their exalted state.
These are meant to be participatory sessions and all viewers are strongly encouraged to participate. Please wear loose-fitting clothes and sit on a yoga mat or carpet. You will get maximum benefit from attending all three sessions in sequence, but, as the sessions are independent, you will benefit from attending even one or two sessions.
All sessions will feature Shantilal D. Parakh as the main practitioner/instructor, accompanied by one or two students.
Companion volume (all proceeds will be donated to JAINA)
Tīrthankarāsana: A Work on Jain Yoga, Motilal Banarsidass Publications, 2019
Available on amazon.com, amazon.ca, amazon.in, exoticindiaart.com and numerous other online
platforms. Also available from the author at www.shanti-yoga.ca
Sessions by Shantilal Parakh
1. Friday, July 2nd – Session 1 (1 hour) – 9am to 10am(PST)
Āsanas and mantras dedicated to the Tīrthaṅkaras from Lord Rṣabhadeva to Lord Śitalanātha
2. Saturday, July 3rd – Session 2 (1 hour) – 9am to 10am(PST)
Āsanas and mantras dedicated to the Tīrthaṅkaras from Lord Śreyāṁsanātha to Lord Munisuvratanātha
3. Sunday, July 4th – Session 3 (live 1 hour, Q&A session 30 min) – 9am to 10:30am(PST)
Āsanas and mantras dedicated to the Tīrthaṅkaras from Lord Naminātha to Mahāvīrsvāmi, plus āsanas and mantras for the Namokāra mantra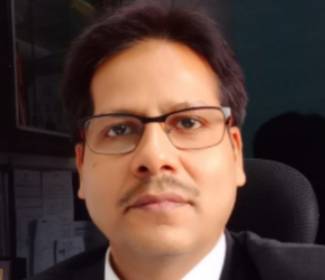 Since 2018, after getting training from 108 Muni Shri Pranamya Sagar Ji Maharaj ( Sishya of 108 Sant Shiromani Acharya Shri Vidya Sagar Ji Maharaj) Mr. Jain has been doing and conducting Arham Dhyan Yog. He has conducted many Arham Dhyan Yog Sessions at different places on pan India basis. Mr. Jain was a speaker in Global Wellness Forum – 2020. The presentation of Arham Dhyan Yog which is based on Jain Philosophy and Methodology, was well received at the forum. He was awarded the Top 10 GWF- Best Excellent Performance Award- 2020 Since the declaration of lockdown by the Government of India, Mr. Jain has been conducting online Arham Dhyan Yog Classes on daily basis from 5.30 am to 6.30 am without any charges on a global basis and various participants are also from USA and London. On 27th March, he has already completed 365 classes in one year and more than thousands of people have been benefitted physically, mentally, emotionally, and spiritually. Physical problems such as knee joints, backbone, cervical problems, thyroid, sugar, overweight, high blood pressure, etc. have been fully cured. Emotional problems such as anger, anxiety have been resolved. Mental and Spiritual progress: Concentration level of all participants has increased. They are feeling calm and can easily meditate for an hour with 100% concentration.
Arham Dhyan Yog Session Content:
How to attain peace?
How to energize and balance the chakras?
How to energize our inner soul?
How to keep our body fit physically, mentally and emotionally?
How to attain the goal of our life?
Sessions by Ajay Jain Arham Dhyan Yog
1. Tuesday, July 6th from 7am to 8am(PST)
The Art of beautiful handwriting is reviving into a Meditative Artform. The period of perfect fonts is becoming too static and too mechanical without creativity. The printers miss the ligatures and the human element. The art of imperfection is the new Mantra, and its popularity was proven in the 2019 JAINA Convention. Mina Choksi returns to the JAINA Convention to teach us this relaxing art form.
Mina Chokshi is a fine art and graphic designer who has over 12 years of training in calligraphy. She is the current director of Kala Circle at the Jain Center of Southern California, has won numerous awards, and has presented at exhibitions and workshops from around the world.
She is trained in various mediums like watercolors, oils, charcoal, ceramics, glass, metal but currently my emphasis is mainly Calligraphy in Latin and Devanagari.
Sessions by Mina Chokshi
1. Saturday, July 3rd from 8:00 AM – 9:00 AM PST
2. Sunday, July 4th from 8:00 AM – 9:00 AM PST
3. Monday, July 5th from 8:00 AM – 9:00 AM PST
Sessions by Mona Gandhi
1. Saturday, July 3rd from 10:00 AM – 11:00 AM PST