Hollis Garden – 702 E Orange St, Lakeland, FL 33801-5030
Hollis Garden is a botanical display garden set in a neo-classical architectural environment complete with patterned flower beds, public art, and ornamental fountains. Hollis Garden is a formal garden, a 1.2-acre site located within historic Lake Mirror Park. Here you will find over 10,000 flowers, ornamental shrubs, and native trees.
Lake Mirror – Lake Mirror Park, Lakeland, FL 33801-5150
Lake Mirror Park is the centerpiece and crown jewel of downtown Lakeland, Florida. As the January 1930 issue of National Geographic wrote about the area around the lake: "Like an ornate entrance to some vast Venetian palace looms the Civic Center of Lakeland."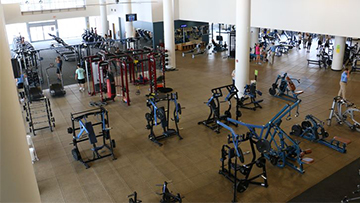 Florida Wellness Medical Group has an exclusive group of physicians to manage a wide range of conditions. We offer onsite Primary Care, Physical Medicine, Chiropractic Medicine, Medical Acupuncture, Physical Therapy and Massage Therapy.
We focus on treating the root causes of your conditions and developing healthy habits, not just treating your symptoms.
Common Ground – 1000 E Edgewood Dr, Lakeland, FL 33803
Common Ground is an "inclusive play experience," a term used to describe non-traditional play areas. Children of varying abilities and disabilities are able to play together side by side. Plenty of space for children to run and climb and play. Playground equipment for all ages in specified areas–tots to early elementary to older children. Picnic areas to eat lunch or snacks…
Florida theme parks trade in fantasy for all ages. It seems no one is too old, or too young, to wear a hat of Mickey ears, especially if their name is embroidered on the front.
Theme parks in Florida draw visitors from around the world and keen ears pick up the many languages spoken by the guests roaming the parks. Fun is an international language and Florida's theme parks certainly prove that. Orlando International Airport welcomes flights from more than 50 international destinations.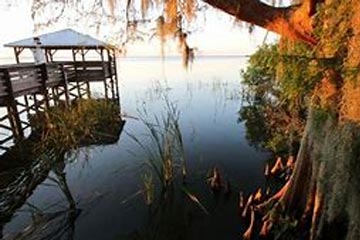 Circle B Bar Reserve  – 399 Winter Lake Rd, Lakeland, FL 33803-7340
Circle B Bar Reserve, on the northwest shore of Lake Hancock, is a former cattle ranch that today boasts a wide variety of plants and animals. You can see several distinct ecosystems in this reserve of 1,267 acres. You're almost guaranteed to see alligators in Lake Hancock, often considered the headwaters of the Peace River, which flows more than 100 miles from Polk County southwest to the Gulf of Mexico.
Hiking
Circle B Bar Reserve has a series of maintained, marked trails of varying lengths. It's a half-mile hike to the lake, where you're sure to see alligators and other wildlife. Take your time on all the trails to soak in nature – there's lots to see.
Photography/Painting
The trail system provides countless opportunities for photographers and painters who seek to capture the beauty of nature. The abundance of birds and insects makes this location a favorite among nature artists. Please follow proper etiquette when photographing wildlife or plants, and remember not to put yourself or the subject at risk.
The council was formed in 1999, and it consists of 17 members: seven appointed by the Governor, five appointed by the President of the Senate, and five appointed by the Speaker of the House of Representatives. The Film Commissioner, a representative of Enterprise Florida, Inc., a representative of CareerSource Florida and a representative of VISIT FLORIDA serve as ex officio, nonvoting members of the Council.
A road trip offers tremendous potential in variety and interests.  Any of the ideas listed in this section become possible singly or in combination as a road tour.  Additionally, many historical areas can be explored such as St. Augustine or Pensacola. Road trips are fun!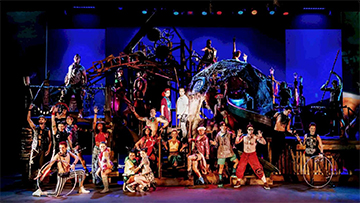 A visit to these best family resorts in Florida with kids' clubs will please travelers of all ages! Florida is a popular vacation destination for families all-year-round, and it's not hard to see why. The Sunshine State is full of beautiful beaches, ocean breezes, themed entertainment, and so much more! When booking a stay at a resort here, however, you'll want to ensure there's something to appeal to each member of your family. Whether a huge pool, an endless docket of scheduled programming, or opportunities to spend time together, remember to choose your hotel based on your priorities.