Session Schedule
Friday (7/2):
2-3 PM ET : Seva & Social Impact
7-8 PM ET :
8-9 PM ET : Phone A Friend: College Edition
10-11 PM ET : Youth Activities Escape Room: Wonders of the World
Saturday (7/3):
2-3 PM ET : Dismantling Disability
8-9 PM ET : What Can I Do: Understanding Homelessness in our Communities
10-11 PM ET : How To Be Funny
Sunday (7/4):
2-3 PM ET : Telling Your Story: A Jain Perspective
10-11 PM ET : Youth Activities Game Night
Friday, July 2nd
Session Title: Seva & Social Impact

How can seva, or service, play a role in one's personal, professional, and spiritual journey? Speaker Rahul Shah will speak to how his experiences volunteering in Ahmedabad shaped his current career in social impact. He will share his story, insight, and advice – this is perfect for attendees who are looking to make change in the world! Stick around at the end for a guided exercise to help you achieve your goals for change as well!

Session Title: Phone A Friend: College Edition

During this session, attendees will be split into two groups: high school students and college students. Panelists with diverse backgrounds and experiences will answer questions about college life, admissions, and anything else that attendees submit anonymously in each group!

Session Title: Youth Activities Escape Room: Wonders of the World

It's a race to the finish! Attendees will be split into teams and go head-to-head in a series of puzzles and challenges that take them through the wonders of the world. At the end of all seven challenges, one team will be crowned champions!
Saturday, July 3rd
Session Title: Dismantling Disability

Speaker Paras Shah will help attendees begin the conversation around disability, which affects one out of every seven people. While this might be the first time some of us have entered this space, his experiences, being legally blind himself, will give us the foundation to learn more and be better advocates for people with disabilities!

Session Title: What Can I Do: Understanding Homelessness in our Communities

In this session, attendees will develop a more compassionate view of homelessness, understanding some of its causes, and learn about the different ways in which society addresses this complex issue. They will also learn how to apply this new lens to their view of those experiencing homelessness. If you are looking to actively make a positive impact in your community, this session might be for you!

Session Title: How To Be Funny

Humor is a powerful tool – and one that you, too, can wield! Speaker Saloni Shah will walk attendees through a comedy workshop full of creative exercises, unique games, and a whole bunch of laughs. This is a night of fun you don't want to miss!
Sunday, July 4th
Session Title: Telling Your Story: A Jain Perspective

Join a conversation with Harsha Nahata, journalist and radio producer, and learn more about how she found her career, how you can get better at telling your own stories, and how listening to the stories of others can be an important part of living our Jain beliefs.

Session Title: Youth Activities Game Night

Do you miss seeing all of your friends at Convention? Don't fret! Join us for this final night of activity and pull an all-nighter with your old and new friends at the Youth Activities Virtual Game Night! After a few rounds of fun speed-friending, attendees will play games including Among Us, One Night Werewolf, and many more!
Speakers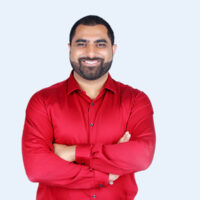 Rahul Shah leads the Non-Profit Advisory practice at Sattva Consulting – a mission-driven management consulting/implementation firm based in India that works with funders, social organizations and corporates to pursue the goal of vanquishing poverty in our lifetime. Rahul's diverse experience in the development sector has evolved from his time volunteering in the government schools of Ahmedabad, to community organizing in his hometown of Washington, DC, consulting with social organizations across domains and managing multi-year development projects across India and Africa.

Born and raised in the US, it was his early volunteer experiences in Ahmedabad that had a profound impact on his outlook on poverty, and sparked a passion for service. Rahul is a firm believer in the power of community and collective action to catalyze social change, and feels that every individual has the ability to play an important role in this. Rahul has both an MBA and MS in Finance from the University of Maryland and an Executive Certificate in Non-Profit Management from Georgetown University.
Paras Shah is a lawyer and disability rights advocate. Legally blind since birth, Paras is passionate about inclusion for all. As a litigation associate at the law firm O'Melveny & Myers in Washington, D.C., Paras focuses his practice on white collar defense and government investigations across a range of industries including financial technology and health care.

Paras also advocates for the rights of people with disabilities under federal and international human rights law. Paras has worked with the Disability Rights Division of Human Rights Watch as a John Gardner Public Service Fellow and is a graduate of the University of California, Berkeley and Harvard Law School.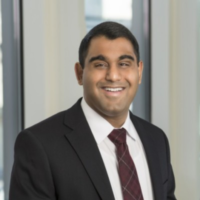 Saloni graduated from the University of Illinois at Urbana-Champaign in May 2019 and currently works at IBM in Chicago. She enjoys writing, acting, and filmmaking in her free time.
Renu is a multi-talented artist and her art is an expression of her thoughts, ideas and feelings. She began painting since early childhood. Since then she has explored various forms of fine arts starting with learning how to sketch, draw and paint from an Art Institute. Her journey with exploring the various art forms and media, led her to her favorite media – oil painting on canvas.

Renu has a diploma in Commercial Art from The Nirmala Niketan College in Mumbai, India (with a major in Typography). Upon graduation, she worked as a Commercial Artist and Designer in India at an advertising agency. Throughout her college years, she continued practicing various forms of painting (Charcoal, Oil, Water colors). Renu entered a juried art show at The Stamford Art Association called "Visual Passport". Her painting "Market in Middle East Cities" won the first prize at this art show. She also entered a juried art show at The Rowayton Art Center, a prestigious juried show entitled "Forty under 40" is where her painting "The Snake Charmer" won the honorable mention award.

Renu loves teaching art, drawing, painting, and other media in her class "Art Strokes". She also teaches calligraphy and drawing. In addition, Renu conducts in-person and online classes for adults. For more details visit https://www.renuarts.com and @RenuArtStrokes at Facebook.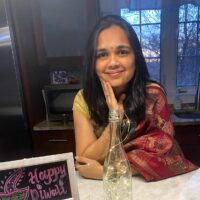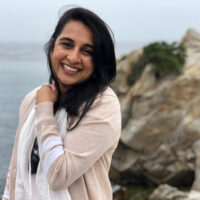 Harsha Nahata is a Michigan-born, NYC-based, associate producer at Futuro Media's In The Thick. A graduate of the University of Michigan and the Newmark School of Journalism, Harsha is interested in storytelling as a way to understand who we are, and she is drawn to audio because it reminds her of how her ancestors passed down their oral histories. While in Michigan, she made a documentary about second-generation Asian Americans and conversations that go unsaid in immigrant families. Her work has been featured in StoryCorps, The Juggernaut, Feeling My Flo, and Brown Girl Magazine, among others.